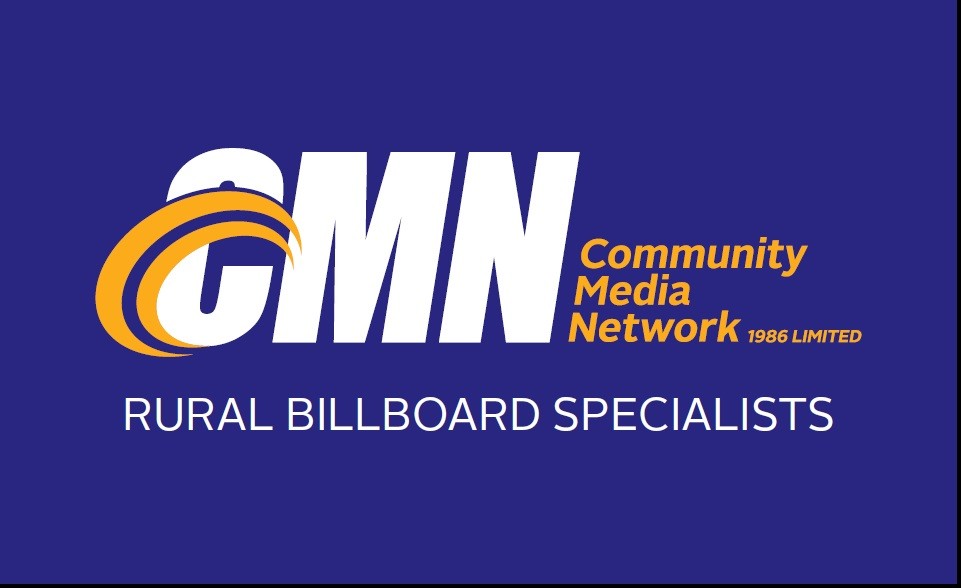 General Information





Community Media Network is a nationwide outdoor billboard company founded in 1986, specialising in road safety billboards and rural community billboards.

We service the New Zealand market with over 100 Billboards, with both long term and short term contracts.

We have Billboards placed from Kerikeri in the north to Gore in the south.

We not only find the sites, we also contract the land and handle Resource Consents, Regional Council, City Council and County Council District plans, Local Body safety plans and Transit New Zealand billboard requirements. We negotiate with Transit New Zealand and District Councils when locations are required for special requirements.
All sites are selected with the express purpose of maximising exposure for the specific clientele. The site selection is done in conjunction with Transit Road Safety engineers for State Highways, and regional Road Safety Engineers for Rural roads.
Community Media Network has a comprehensive Public Liability Insurance policy on all of our billboards.
All Community billboards are double-sided.
Erection and removal of the billboards is efficient and professional.
We run regular maintenance cycle, and travel throughout the country to accomplish this thoroughly, and visit every billboard in the 6 weekly cycle. This ensures billboard maintenance and safety review for weathering on each billboard. Anything requiring attention is attended to at this time.
Billboard placement is implemented with all driver and roadside safety taken into consideration. Materials used are not reflective, and billboards are not lit or use any forms of flashing lights so as to prevent driver distraction. Placement is as not to distract from the visual features of the surrounding environment and impact of colours of billboards have been taken into consideration.
Transit Regulations require lettering size; billboard placement to ensure uncompromised driver visibility, and placement of billboards away from intersections, all of which we ensure we comply with.